We offer rewarding career opportunities in a range of areas for people working towards sustained positive changes for themselves and others.
Our clients are often dealing with complex and sensitive situations so we look for employees who are understanding, knowledgeable and genuinely care about the well-being of others.
---
Darwin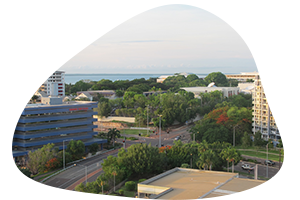 Australia's only Tropical Capital city, Darwin is known for its warm weather, fishing and crocodiles. But it's also rich in cultural experiences, has a great social calendar and is surrounded by beaches.
Our head office is based in the CBD and is home to our CEO and the majority of our staff.
Alice Springs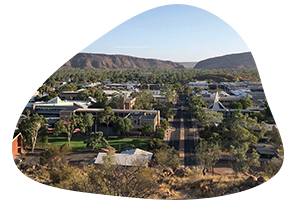 Desert country, with hot summers and cool, dry winters. The sun is always out for you to enjoy the stunning landscapes and open spaces. Adventure is available from the heart of town with hiking, mountain biking, camping and much more.
With over 20 staff, our Alice Springs office offers our counselling and mediation services, plus some unique positions working with youth.
Katherine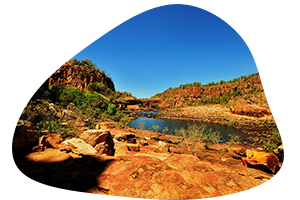 A three-hour drive south from Darwin, Katherine is a small town of 10,000 people. It enjoys similar warm weather to Darwin, with refreshing swimming holes at the nearby Nitmiluk National Park. Some of the Territory's best camping and fishing spots are on Katherine's doorstep. With all the perks of remote living, you can also enjoy city life on a weekend visit to Darwin.
Katherine is home to our smallest team, who get the opportunity to work amongst the surrounding communities. They also get regular visitors from our Darwin Office.
Find the right balance
Our staff are invested and care about the community and the work we do. That's why it's important to us that there is a balance between life at work and life outside of work. We want everyone to be healthy, spend time with loved ones and have the support they need.

Professional development

Wellbeing day

Generous annual leave

Cultural Fitness

Salary Packaging

Relocation Assistance

Entertainment benefits

Parental Leave