We support older people to feel respected and safe.
Specialist Elder Abuse Service can help older people and their families to:
Resolve or prevent family conflict in ways that aim to improve relationships
Have 'difficult conversations' and improve communication skills
Reduce the risk of abuse, exploitation or neglect.
How can we help?
We offer free, confidential appointments for:
Information, referrals, general support
Counselling
Facilitated family or group meetings/mediation.
We also offer support from Aboriginal staff.
If we don't speak your language, we can book an interpreter who does.
If you are a person who is deaf, we can book an Auslan interpreter.
Confidentiality
Specialist Elder Abuse Service is confidential. This means that everything you discuss with us is private. We may have to report something that threatens your safety or the safety of others.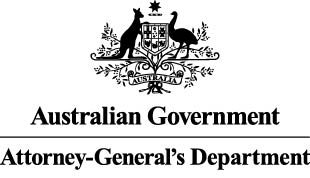 It's for people aged 65 years and over, and Aboriginal and Torres Strait Islander people aged 50 years and over, where there is a concern about abuse.
Family members, friends or carers can also contact us if they have a concern about an older person who may be vulnerable to abuse.
The service is available in Darwin.  Phone: (08) 8923 4999 or Email: darwinseniors@ra-nt.org.au
The service is available in Alice Springs.  Phone: (08) 8950 4100 or Email: aliceseniors@ra-nt.org.au
If you live outside Darwin or Alice Springs, please contact the service closest to you, during business hours. 
National Elder Abuse Knowledge Hub
An Australian online collection of information and resources about the abuse of older people, created by Elder Abuse Action Australia (EAAA) with funding from the Australian Government – Attorney-General's Department.
Relationship Australia Advice Sheet
This advice sheet explains what elder abuse is, the different types of abuse and how to get help.
Harmony Alliance - Financial literacy and wellbeing
The Financial Literacy for Women Course
A free e-learning resource designed to help migrant and refugee women manage their money while living in Australia.
Human Rights Commission Video
"Elder abuse: Shift your perspective"
"Elder Abuse: Know the signs"
Attorney General Department Video
"Elder Abuse is Everyone's Business"
Seniors Rights Service Video
Barriers for Aboriginal People - Jody Broun
The following videos produced for the BDAC Aged and Disability Program use role-plays to explain some of the abusive situations that older people might experience.
Please be aware that the following may contain potentially distressing material for some viewers.